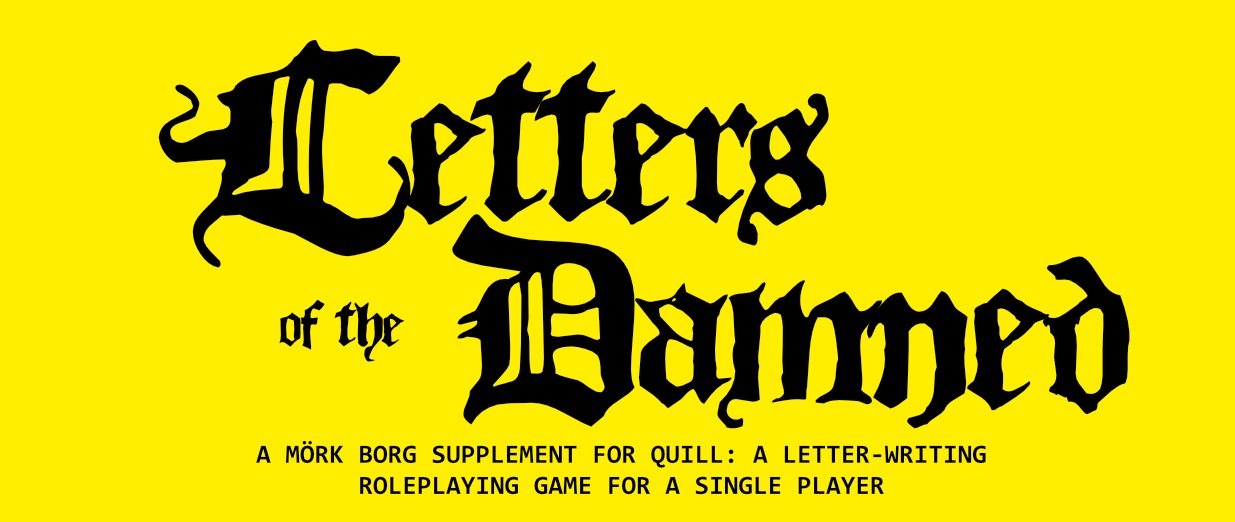 Quill: Letters of the Damned
Letters of the Damned is a supplement for Quill that immerses the player in the dark fantasy world of MÖRK BORG. Take on the roles of the Damned Sovereign, Eldritch Scholar or the Dirge Poet, among others as you use your abilities and cunning to craft letters as part of a five scenario campaign. Attempt to create a ritual, taking care to choose the right ingredients; charm yourself into a cult to destroy its leader, use diplomacy to avert war in Blighthold and use dark alchemy to try resurrect a companion.
Letters of the Damned is designed to be played with the rules for Quill: A Letter-writing Roleplaying Game for a Single Player rather than using the official MÖRK BORG rules. However, players of MÖRK BORG are encouraged to use Quill and Letters of the Damned as a type of mini-game in their own campaigns. You can also use the scenarios as hooks for an adventure on the tabletop.
 In Letters of the Damned you, the player, solve challenges through the written word. There are a couple of new rules that aren't in the Quill rulebook included too. 
The book contains 5 scenarios set in the world of MÖRK BORG.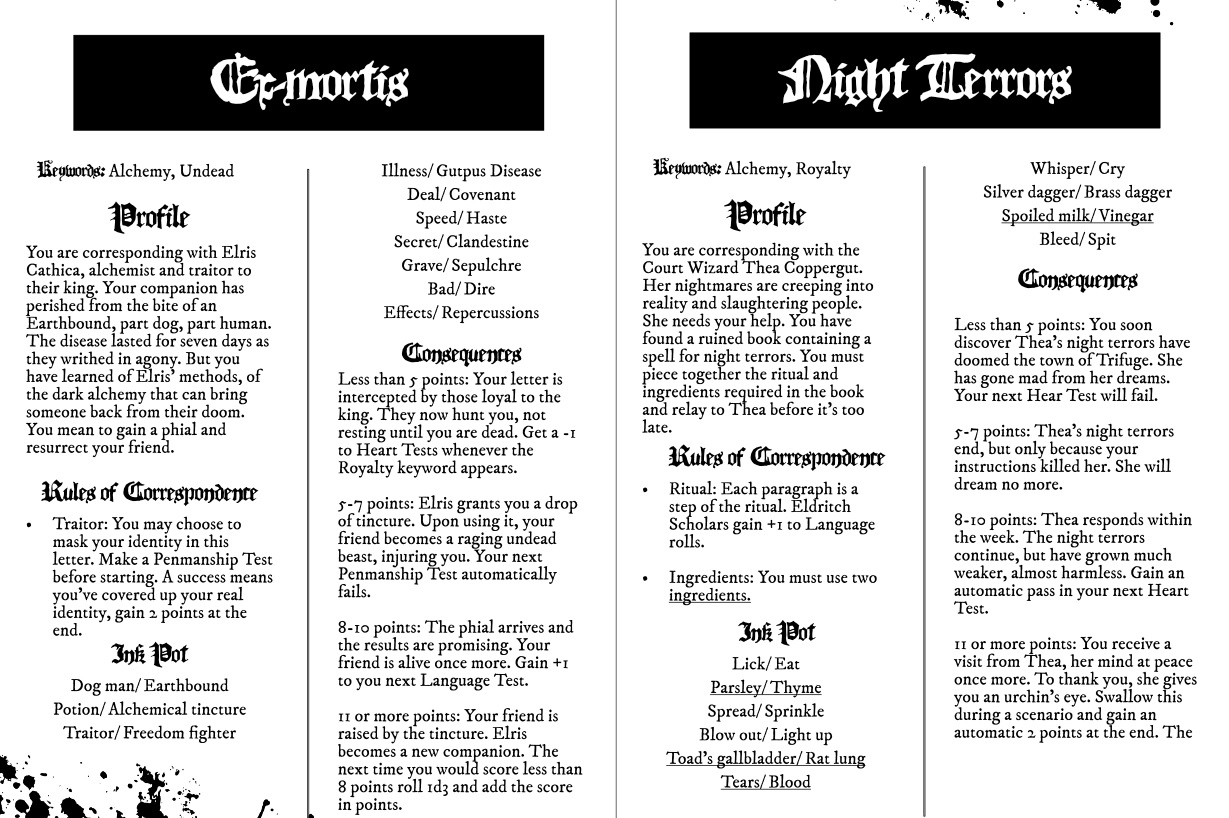 Note: this is not an adventure for Mork Borg. You will need the rules for Quill: A letter-writing roleplaying game for a single player in order to play.
Warning: This one ain't suitable for kids, folks. It contains gory imagery and violence.
MÖRK BORG is copyright Ockult Örtmästare Games and Stockholm Kartell.

Letters of the Damned is an independent production by Scott Malthouse and is not affiliated with Ockult Örtmästare Games or Stockholm Kartell. It is published under the MÖRK BORG Third Party License.
Download
Click download now to get access to the following files:
Letters of the Damned spreads 2.pdf
1 MB
Letters of the Damned pages 2.pdf
1 MB